Homemade beauty products are becoming the much-needed trend to help switch from a heavily manufactured space. With the possible chemical effects that cosmetics might have on sensitive skin, we've compiled some homemade beauty solutions that are safe and easy to prepare with ingredients that are readily available.
Below you will find 7 recipes for homemade beauty products. These may be used for all skin types. However, take your own skin type into consideration and use this post only as a guide.
Homemade Beauty Products
Cleansers
Cleansing is the first step in maintaining healthy skin. A regular skin cleansing routine is necessary because of our constant exposure to dirt. Here are some organic cleansers for your skin
Gram Flour Cleanser: Mix gram flour with milk and curd into a smooth paste. Apply this evenly to your face and cleanse your skin with circular round movements all over your face. Gently massage it and then wash it off with cool water.
Tomato Cleanser: Use a whole tomato's extract and add a teaspoon of lime juice. Mix it evenly, apply it on your face and keep it on for 10 minutes. You might experience a tingling sensation when you can gently massage that area of your skin. Rinse it with cold water afterward.
If you are not interested in these cleansers then you can try the Joys From Nature Pure coconut oil bar soap.
Scrubs
Scrubs act as a second step to your skincare routine. They provide a second level deeper cleansing which targets the dead skin cells.
Sugar Face Scrub: Add 1 tablespoon of coconut oil and 2 tablespoons of sugar. Mix evenly then apply it on your face and neck, massage it in a circular motion for a few minutes. Afterward, rinse it off with warm water.
Blueberry and Honey Scrub: Use a half cup of blueberries, 2 tablespoons of honey and 2 tablespoons of sugar. Mix all the ingredients in a blender and make it into a paste. Apply a generous amount of paste on your face and neck and leave it on for 15 minutes then rinse it off with warm water.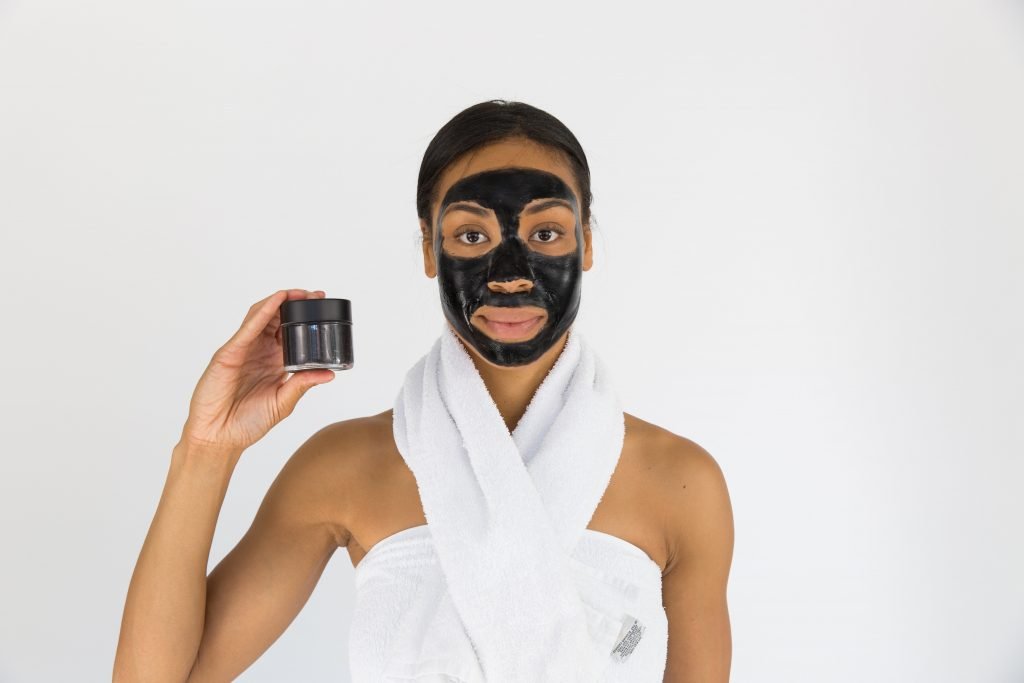 Face Masks
Face Masks provide the ultimate glow for healthy skin after deep cleansing and exfoliation. They also act as natural whiteners. Before using any face mask always ensure that your skin is dry.
Cooling Mask: Combining mint, oatmeal, sandalwood powder, and rosewater work great as a cooling face mask. Soak the oatmeal in warm water for 10 minutes before blending all the ingredients and making it into a paste. Apply it evenly and keep it on for 15 minutes. The cooling agents in these ingredients will provide healthy and glowing skin.
Remember that these recipes for homemade beauty products should be used only as a guide and not as medical advice to treat or cure any skin ailments.