|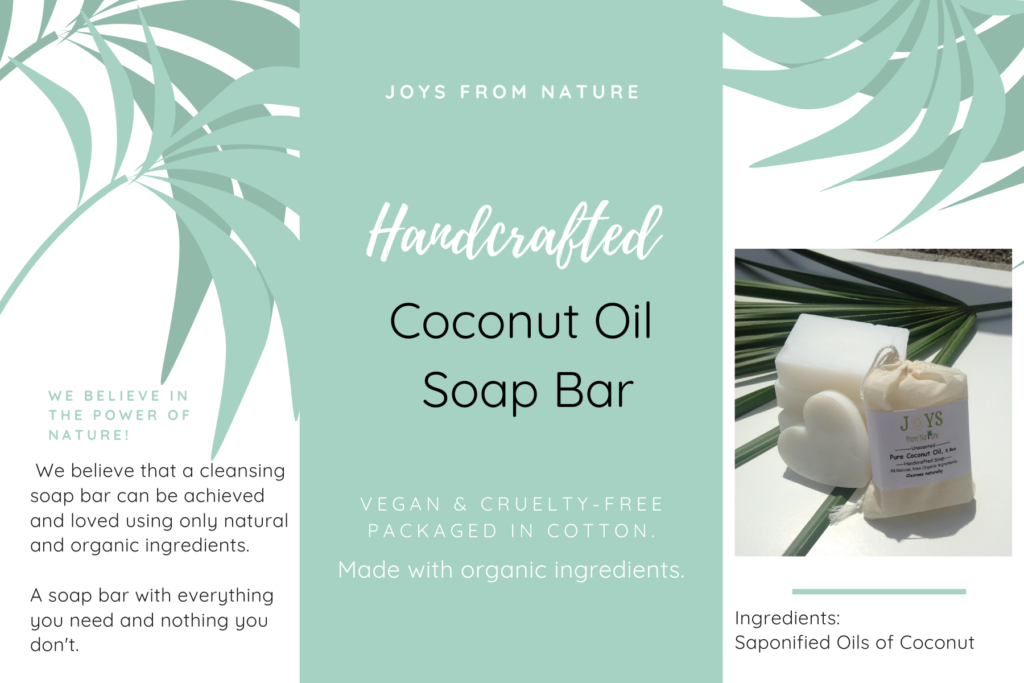 |
We've spent the last two years developing and testing a product for face and body cleansing that is free from all the things you don't want in your soap bars.
Absolutely NO:
Dyes, commonly use for color preferences.
Artificial Fragrance, commonly used for pleasant smells and no other purpose – typically listed as 'fragrance' but what exactly does that mean?
Parabens, a group of chemicals used as preservatives.
Sodium Laureth Sulfate (SLES), commonly used for the creation of suds.
Sodium Lauryl Sulfate (SLS), commonly used to create foaming.
Methylisothiazolinone & Methylchloroisothiazolinone, used as a preservative.
Cocamidopropyl Betaine, used as an antibacterial.
Instead, we use three (3) simple ingredients to give you a coconut oil soap bar with everything you need and nothing you don't!
Say YES! to our all-natural coconut oil soap bar:
Virgin- Unrefined Coconut Oil (Organic), an antibacterial plant-based oil used as the base of the bar.
Water– Used to dissolve the sodium hydroxide lye so that it can interact with the soaping coconut oil to begin the saponification process.
Food Grade Lye or Sodium hydroxide– Needed for the saponification process, it interacts with the water and oils, creating a solid bar of soap. Soap cannot be made without some form of lye.